Welcome to your new Honors community, where we cross boundaries — of discipline, of geography, and of knowledge itself. 
That starts with curiosity. Your first year is all about exploring new ideas, so you'll have chances to immerse yourself in scholarship of every form!  
 
---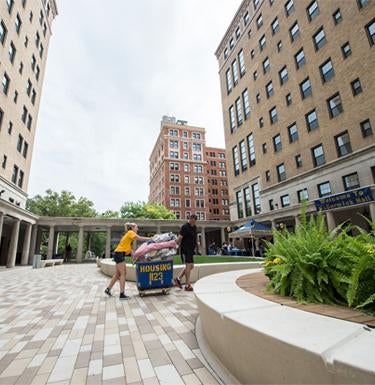 Honors students get priority access to the housing community, which brings together driven students from all different backgrounds. It's more than staying up late sharing the world from new perspectives (but it's definitely that, too).