The Frederick Honors College (FHC) Electus Faculty Fellows program is a three-year fellowship allowing faculty from across the University to develop unique and signature Honors courses; mentor Frederick Honors College students; and participate in the rich intellectual community of the Frederick Honors College.
Electus Faculty Fellows commit to serving a three-year term in which a portion of their teaching and service responsibilities are reassigned to the Frederick Honors College.
Electus Faculty Fellows receive $2,000 of professional development funding per year, as well as a budget of up to $2,000 to spend on enrichment programming dedicated to undergraduate students.
Three Electus Faculty Fellows will be selected to begin a three-year term starting in fall 2023.
Electus Faculty Fellow Requirements

Teaching in the Frederick Honors College
- Teach at least one honors course each year.

Service to the Frederick Honors College
- Review student applications for FHC fellowships.
- Participate in national scholarship selection processes, including serving on mock interview panels.
- Assist with recruitment events for prospective students, including individual meetings with prospective students and their families.
- Serve on FHC curriculum committee.

Engagement with Frederick Honors College community
- Hold regular drop-in hours to meet with students in the FHC engagement spaces in the Cathedral of Learning and in honors housing on campus.
- Participate in welcome week activities at the beginning of the academic year and in graduation recognition ceremonies at the conclusion of the academic year.
- Develop academic enrichment, experiential learning, and/or community building programming for FHC students based on your personal interests.

Eligibility

All full-time faculty who have the approval of their department chairs and deans, and who have outstanding records of teaching, research, and service are eligible to apply for this program.

Application Process

For consideration as an Electus Faculty Fellow, complete the application available on InfoReady.

Your application will include the following:
  - Your CV
  -  A letter of support signed by your department chair and dean
  - Responses to the following four prompts:

How has working with the Frederick Honors College and FHC students enhanced your experience as a faculty member at Pitt?

Describe a course you would create as an Electus Faculty Fellow in the FHC. Why would an FHC student be interested in taking this course?

An important role of an Electus Faculty Fellow is engagement with students outside of a classroom setting. In what ways do you want to interact with FHC students outside of the classroom?

How can you help the Frederick Honors College foster a culture of belonging that embraces diversity, equity, and inclusion?

Application Review and Timeline

Applications are due by April 7, 2023. Applications will be reviewed by the Frederick Honors College team with finalists interviewed in the beginning/middle of April. Final decisions will be made at the end of April/early May.

Questions

Contact David Hornyak, Assistant Dean of the Frederick Honors College, at hornyak@pitt.edu.

Information Sessions

If you would like to learn more about the opportunity to become an Electus Fellow, please attend our info session:
2022-23 Inaugural Cohort of Electus Faculty Fellows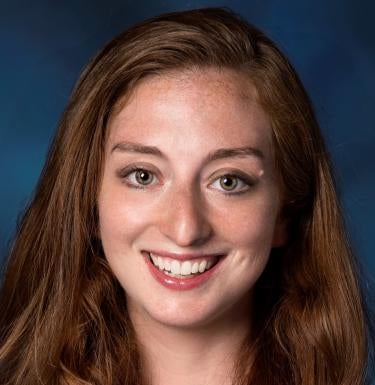 Dr. Teresa Hagan Thomas is an assistant professor at the University of Pittsburgh School of Nursing. She also serves as the Director of Advocacy at the Family CARE Center at UPMC Magee-Women's Hospital Gynecologic Oncology Clinic. Dr. Thomas holds an undergraduate degree in anthropology and international peace studies from the University of Notre Dame and a bachelor's of nursing science and PhD in nursing research from the University of Pittsburgh.
Her program of research focuses on promoting patient self-advocacy among women with cancer. She previously developed a theoretical framework and measure to describe how individuals with cancer advocate for their needs and priorities. Dr. Thomas's research evaluates the impact of a theoretically-based, patient-centered serious game (a motivational video game) intervention on women with advanced cancer's self-advocacy skills, symptom burden, and use of health care services. Currently, she is conducting a multi-site randomized clinical trial assessing the efficacy of a self-advocacy serious game to improve self-advocacy skills in women newly diagnosed with metastatic breast cancer or advanced gynecologic cancer.
Spring 2023 Honors Course:
HONORS 1510 – Special Topics: Health and the City
Tuesday & Thursday, 2:30-3:45 p.m. – 3504 Cathedral of Learning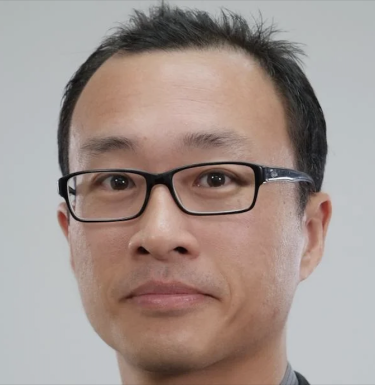 Dr. Kar-Hai Chu has a diverse background in computer science, social network analysis, online social media, and cancer prevention. He is an NIH-funded researcher with a focus on leveraging innovative technologies to study tobacco control. Dr. Chu's recent projects include exploring the presence of tobacco companies on social media and analyzing their behavior and strategies in marketing; studying the diffusion of anti-vaccination topics online; interventions for electronic cigarette use by adolescents; modeling new tobacco trends to inform regulatory agencies.
Spring 2023 Honors Course:
HONORS 1510 – Special Topics: Health Science Complexities
Thursday, 10:00-10:50 a.m. – 3504 Cathedral of Learning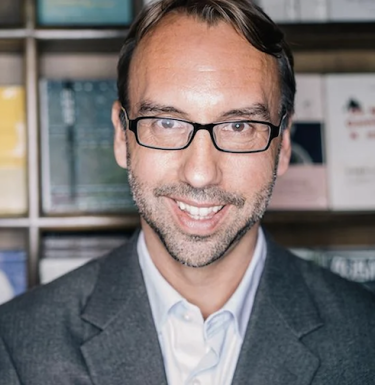 Prof. Michael Meyer was sent to China as one of its first Peace Corps volunteers. Beginning with "The Last Days of Old Beijing," he authored three critically-acclaimed reported books set there, as well as numerous stories that appeared in The New York Times, The Wall Street Journal, The Financial Times, Time, Smithsonian, and on This American Life. A Guggenheim Fellow and Whiting Award winner, Meyer has also received fellowships from the National Endowment for the Humanities, the New York Public Library's Cullman Center for Scholars and Writers, MacDowell, and the Rockefeller Foundation's Bellagio Center in Italy. Most recently he was a Fulbright scholar to Taiwan, and a fellow at Oxford University's Centre for LifeWriting. His latest book is Benjamin Franklin's Last Bet: The Favorite Founder's Divisive Death, Enduring Afterlife, and Blueprint for American Prosperity (HarperCollins).
Spring 2023 Honors Course:
HONORS 1510 – Special Topics: Immersive Nonfiction Writing
Monday, 6:00-8:30 p.m. – 3504 Cathedral of Learning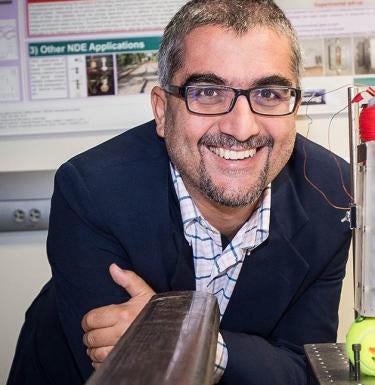 Dr. Piervincenzo Rizzo received his Laurea (M.S. equivalent) in Aeronautical Engineering at the University of Palermo, Italy in 1998. After serving in the Italian Army Corps of Engineering, Dr. Rizzo moved to the U.S.A. where he received a Master (2002) and a Ph.D. (2004) in Structural Engineering at the University of California, San Diego. In September 2006 he became assistant professor at the Department of Civil and Environmental Engineering at the University of Pittsburgh. He was promoted to Associate Professor with tenure in 2012, and to Full Professor in 2018.
Dr. Rizzo's research interests are in the area of nondestructive evaluation and structural health monitoring using methods such as ultrasound, acoustic emission, solitary waves, infrared thermography, and electromechanical impedance. His research has been supported by the Pennsylvania Department of Transportation, the National Science Foundation, the Federal Railroad Administration, the U.S. National Academy of Sciences, and the American Society for Nondestructive Testing (ASNT).
From the ASNT, Dr. Rizzo received the 2002 Fellowship Award, the 2007 Faculty Grant Award, the 2009, 2015, and 2019 Fellowship Research Award, and the Outstanding Paper Award in 2013 and 2017. Dr. Rizzo is the first person worldwide who has received both the Achenbach Medal (in 2012) and the SHM Person of the Year Award (in 2015). The Medal recognizes one young individual who has made an outstanding contribution to the advancement of the field of SHM. The Award recognizes accomplishments within the past year or the past few years. Both honors are selected by the editors and associate editors of Structural Health Monitoring: An International Journal, the top academic journal on the subject. He is also the recipient of the 2016 University of Pittsburgh Chancellor's Distinguished Research Junior Scholar Award. The award includes faculty across the whole University, within 12 years from their Ph.D., who have demonstrated great potential and have achieved international standing.
Spring 2023 Honors Course:
CEE 1371 – Bridge Health Monitoring
Wednesday, 5:30-8:00 p.m. – G36 Benedum